By
cordsdigital2017
The Concept of GSP (GST Suvidha Provider)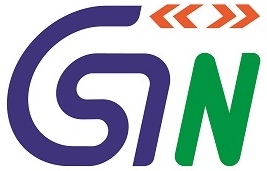 A GSP is an authorised third-party GST service provider appointed by GSTN (Goods and Services Tax Network). The GSP is expected to provide tax payers / tax consultants rich and easy-to-use interfaces for uploading invoices, filing returns etc and facilitate secure interaction with the GSTN Server.
Role of a GSP
Provide a rich and easy-to-use interface for uploading invoices, Filing GST returns etc
Provide secure connection with GSTN Server
Provide automation in the process of uploading invoices, matching purchase data, filing returns etc.
Provide some degree of data validation
GSPIndia

GSPIndia is the GSP service provided by our partners Trust Systems and Software which is an authorised GST Suvidha Provider.
Enterprises with GST registration (ie tax payers) and tax consultants can subscribe to this portal to access the GST Network for performing activities such as filing returns, information exchange and uploading Invoices, GSTR1, GSTR2, GSTR3 etc.

Additional Services Provided by Cords Digital
We can provide tax payers and tax consultants additional services for more efficient interaction with the GSTN Server by providing following services:
Providing a Tax Application on cloud or on-premise (ASP Services) : The application can be used to upload invoices in bulk in excel or CSV file format for multiple GSTN numbers. The software also performs basic checks on data as well as auto-segregates the invoices into the different GST sections. The tax payer or tax consultant can be benefited by the dashboard available on the Application.
The application and be efficiently used by Tax Consultants to manage the tax return of multiple clients easily within a single software.
Integrating the tax payer's ERP with our Application: We can integrate tax payer's ERP system with our application for seamless uploading of invoices without manual intervention.
Integration of SAP Business One and Microsoft Navision ERP is available. Other ERP solutions can also be integrated through custom Application development if required.
For more information on any GST services or GST Implementation / Consultation services please Contact Us.