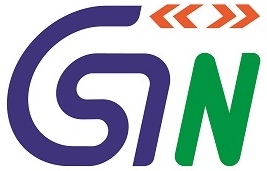 By
cordsdigital2017
GST Network (GSTN)
GSTN or GST Network is a not-for-profit private limited company. The Company's structure is such that shareholding of Government is 49% and Private / Institutional holding is 51%.
GSTN Mandate
GSTN is mandated to provide shared IT infrastructure and services to both central and state governments, tax payers and other stakeholders for the purpose of functioning of the GST system. GSTN will be the interface between the government and taxpayers.
GSTN shall provide a strong IT Infrastructure and Service back bone that enables capture, processing and exchange of information amongst the stakeholders including taxpayers, States and Central Government, Banks and RBI etc and also provide a robust settlement mechanism amongst the States and the Centre.
The Shareholding Pattern in GSTN is as follows:
Central Government: 24.5%
State Governments & EC (Empowered Committee of State Finance Ministers): 24.5%
HDFC: 10%
HDFC Bank: 10%
ICICI Bank: 10%
NSE Strategic Investment Co: 10%
LIC Housing Finance Ltd: 11%
Though the Government holding in GSTN is only 49% but the Government would have overall control over the company through the board structure and Government officers on posting. Also the Government may have additional indirect holding in GSTN through shareholding in the private or institutional shareholding companies.