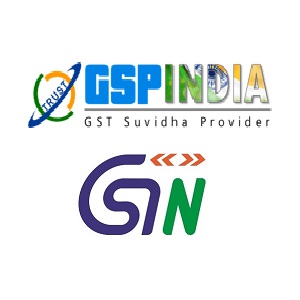 By
cordsdigital2017
GSP and ASP are two terms used very often by IT / Software companies engaged in implementation of GST services. Often these terms are neither explained nor well understood.
GSP and ASP are two very different services used for GST Implementation in an organisation. Why GSP is practically mandatory for most small and all medium or large organisations, ASP is optional. Many small or medium size organisations however don't need to purchase an ASP service.
Both the services are explained below in brief for understanding.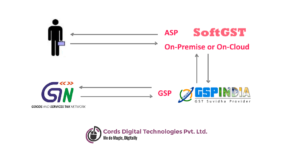 GSP – GST Suvidha Provider
GST Suvidha Provider is a company appointed by GSTN to provide Taxpayers (and others) Innovative and Convenient ways for Interacting with GSTN System. A GSP would provide services of Registration, Uploading Invoice details and filing GST Returns. A GSP will Provide a Portal for doing above tasks and may also provide API's for the same to be integrated into the Tax-payer's (or a software developer's / reseller's) application.
Tax Payer's would be connected to the GSTN Servers through the GSP's Server. Essentially a GSP will provide a Gateway with Secure Connection to GSTN Server.
ASP – Application Service Provider
Application Service Provider is a Software / Appliation Provider that provides Rich and Detailed Software Applications to tax-payers for interaction with GSP-GST Server (ie the server of the GSP). The GSP-GST Server will Interact securely with GSTN Server
A GSP can also become an ASP in order to provide rich Software for preparing and filing GST Returns. On the other hand an ASP doesn't have to be a GSP as well. The ASP may simply procure the GSP API's in order to develop its own Application.